Dakota Nursing Program
Available at AMC through BSC
The Dakota Nursing Program provides quality
evidence-based nursing education for practical
and associate degree nurses, serves as a
foundation for further professional advancement
and contributes collaboratively to meet the
diverse healthcare needs of the communities it
serves.

Ashley's Dakota Nursing program had a 100% pass rate on the first try for LPN Boards in the 2018-2019 program!!
Tuition Assistance is available through AMC. Contact Eric Heupel, CEO for more information. 701-288-3433.
General Prerequisites:​

 Current CPR certification for BLS Provider

 Math requirements

 ACT composite score of 19 or completion of 12 credit
hours of nursing program coursework with a GPA of
2.75 or higher

 A program minimum GPA of 2.75 and a minimum
grade of C for all of the nursing required courses.

 A cumulative minimum GPA of 2.50

 Standardized Test of Essential Academic Skills
(TEAS) with a score in Basic level or higher

 TOEFL exam required for all applicants for whom
English is not their native language or who have not
attended 4 years of US high school and achieved a
HS GPA of 3.0 or higher.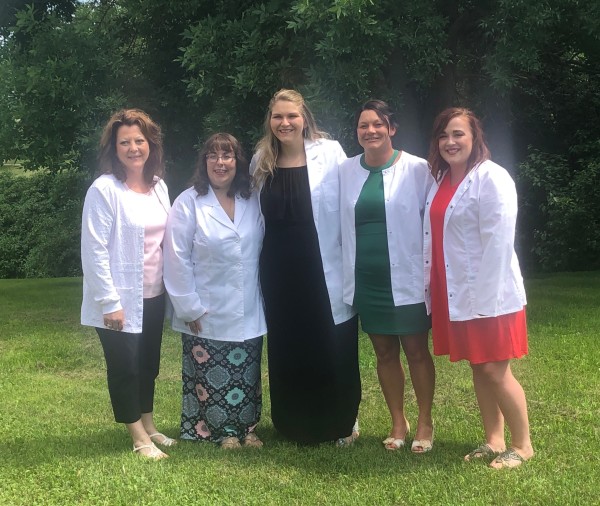 To apply to the Dakota Nursing Program follow this link:

For any questions please contact Jackie, Ashley's Site Instructor or Annie, BSC's Nursing Program Director.